Finally, A Renewable Energy Solution That Matches Your Usage Every Hour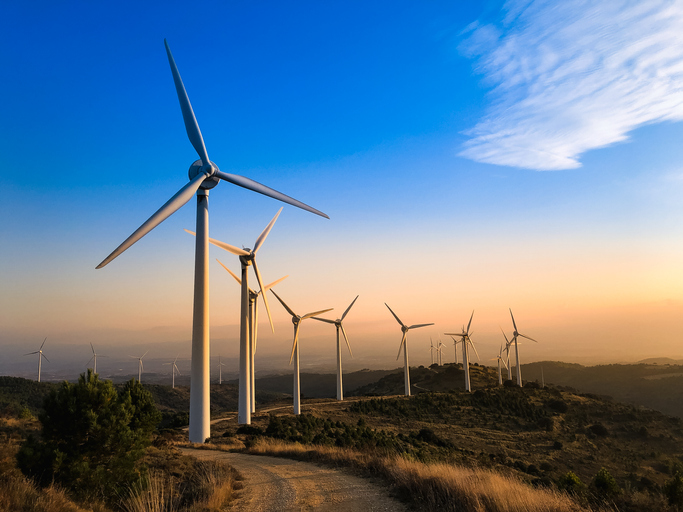 Most people have heard of renewable energy but what most people don't know is that it can be very challenging to create a total green energy solution for an organization's comprehensive energy needs. Along with our partners, RPD Energy has managed to do just that by creating a renewable energy solution that will provide Iron Mountain with physical renewable sourced power designed to match hourly energy needs for both data center and non-data center locations across three ISO regions, nine states, and more than 250 metered accounts.
Some organizations that utilize renewable energy do so through a traditional PPA, however, this unique renewable energy solution will be delivered through a retail contract, creating more flexibility and less risk for Iron Mountain.
Conventional renewable energy solutions seek to match a buyer's energy load on an annual basis without ensuring physical renewable power is available when energy is actually used. Aligning hourly generation from various renewable technologies to meet Iron Mountain's hourly usage demonstrates a transition strategy to an innovative carbon-free energy supply.
This innovative transaction required a highly collaborative approach. By developing an enhanced retail service solution along with our partners, Axpo U.S. and Scoville Risk Partners, we provided commodity risk management and rigorous analytics for the optimal generation mix. The renewable generation is supplied through a portfolio including a wind farm owned by an affiliate of Leeward Renewable Energy, LLC, small hydro facilities in Pennsylvania owned by affiliates of Eagle Creek Renewable Energy, LLC, and other small hydro facilities across the northeast to meet Iron Mountain's hourly consumption around the clock.
Highlights of this innovative 24/7 CFE solution include providing hourly load matching of physical renewable energy with usage across multiple grid regions and accounts utilizing a combination of wind and hydro generation sources. The solution provides future flexibility through a short four-year term, preserving Iron Mountain's ability to support construction of new and additional green energy sources as needed. Only locally sourced green power and RECs are used in this solution. Hourly tracking and reporting of the 24/7 CFE solution are added benefits to the project.
Through this landmark project and as a critical component of their customers' supply chain, RPD enabled Iron Mountain to fully demonstrate their ability to achieve their carbon reduction goals. These efforts supported their 24/7 carbon-free energy goal of meeting electricity needs with locally produced clean energy, every hour of each day. This project also assists their organization in reaching its target of net zero GHG emissions.
Eric Alam, our CEO, further explained that innovation in the renewable energy space requires the right collaboration, expertise, and perseverance, and along with Iron Mountain and partners we have demonstrated that it's possible to meet industry-leading sustainability commitments with competitive pricing while mitigating the risks traditionally passed onto the buyer.
Embedded in the innovative design of the project is the ability to monitor and report on hourly coverage ratios across the large portfolio through Cleartrace's hourly carbon accounting and energy traceability platform.
Questions? Reach out to RPD by clicking here