American Businesses Need Green Energy
Corporate Responsibility initiatives continue to expand at a dizzying pace responding to stakeholder pressure and global economic signals, but today's marketplace lacks practical solutions.
To date, only a fraction of Fortune 1000 companies have executed PPA transactions to meet their renewable energy needs
Traditional PPA structures are too complicated, long-dated, capital intensive and risky for most corporate buyers in this dynamic and evolving marketplace
Companies need a better answer than brown energy covered by RECs in order to demonstrate impact to their stakeholders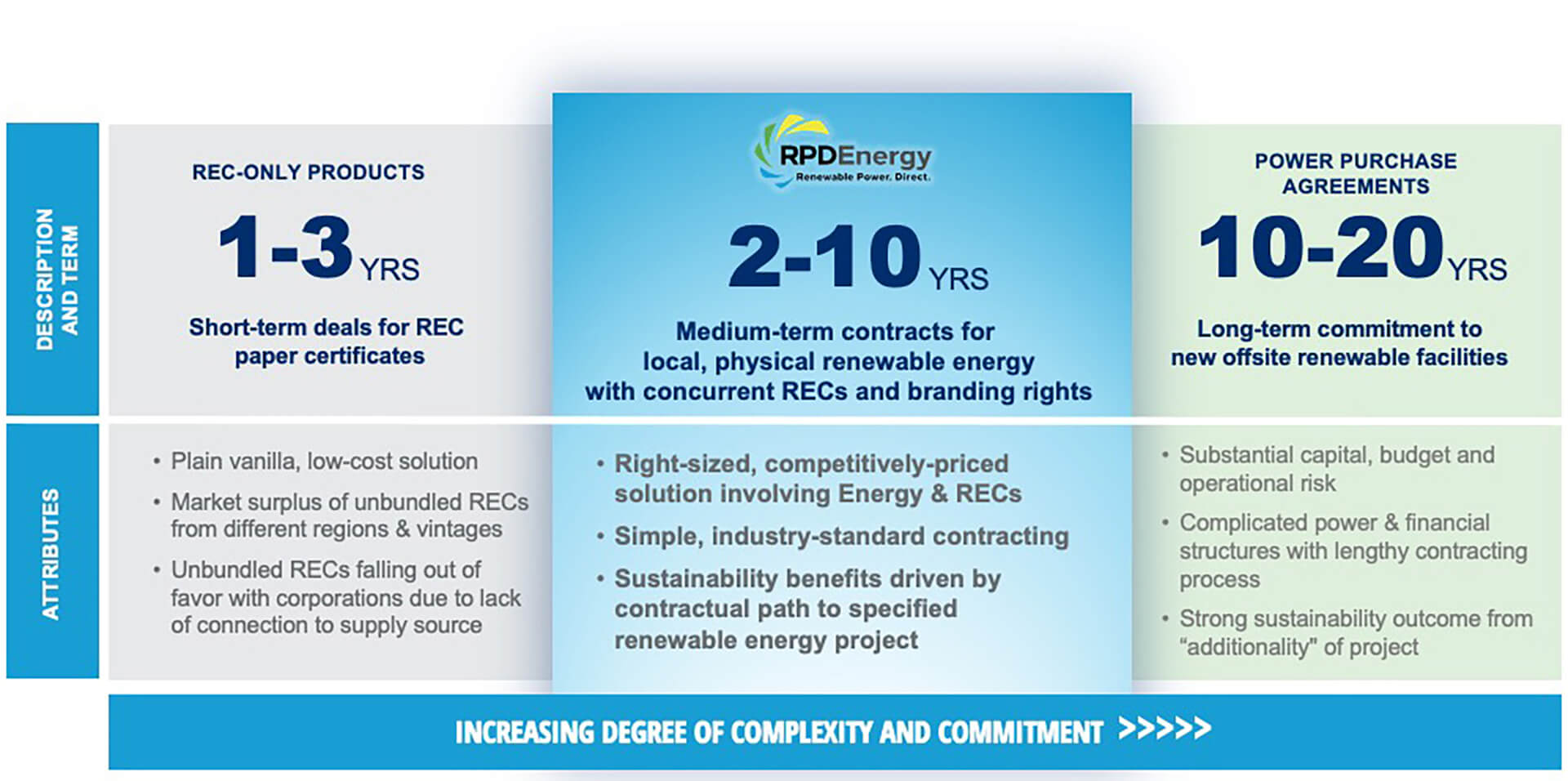 For Companies and Institutions Looking to
MAKE AN IMPACT
Without Disrupting Their Business
Our Base Product
Several years ago RPD Energy pioneered a way to deliver the benefits of a PPA with the simplicity of a standard retail contract. Our core product comes in many forms, but always delivers local physical renewable power the way you need it: easy, affordable, and impactful without disrupting your consultant/broker or retail provider relationships.
Download Case Studies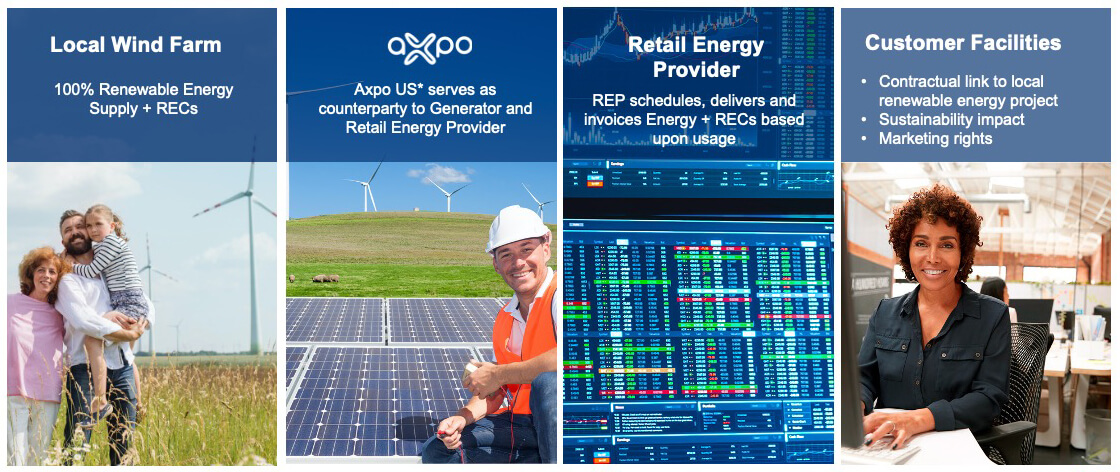 24/7 Carbon Free Energy (CFE) Product
Our market knowledge and transactional relationships across the supply chain combined with high-end analytics through our partnership with Scoville Risk Partners allows us to match hourly physical renewable generation with your hourly usage.
Download 24/7 CFE Guide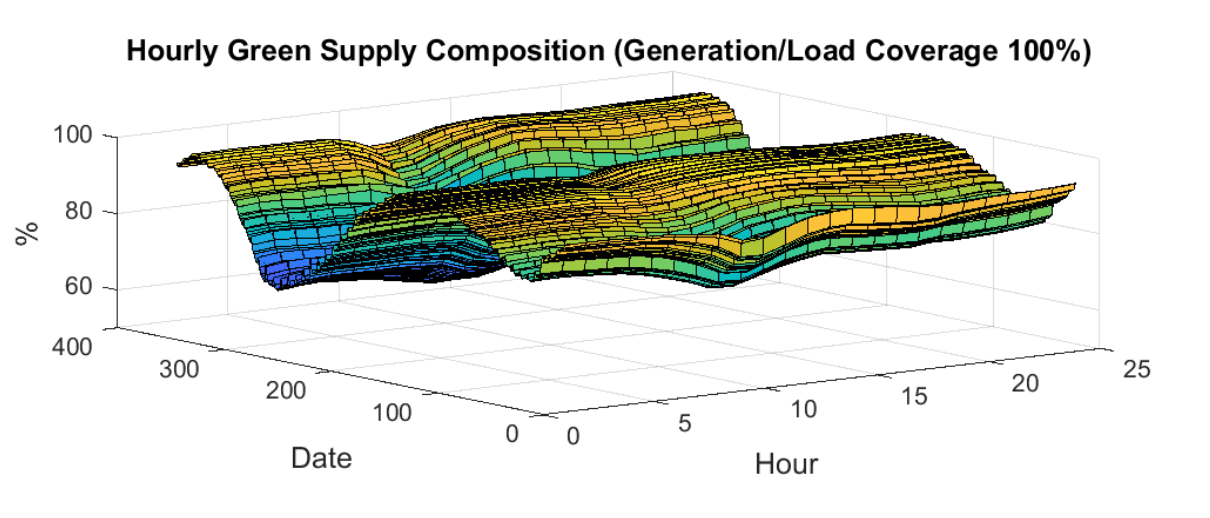 LOAD ANALYSIS AND FORECASTING
We analyze the customer's historic load and forecast hourly load across thousands of simulations.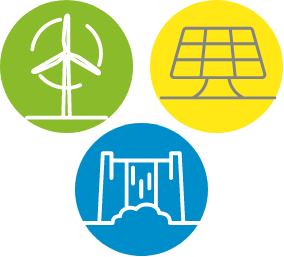 MULTIPLE GENERATION SOURCES
We identify wind, solar, hydro and other renewable resource assets and analyze hourly generation forecasts through the same simulation process.
OPTIMIZE RESOURCE MIX
Load and generation data are overlaid to identify the optimal resource mix and specific assets to meet hourly customer load.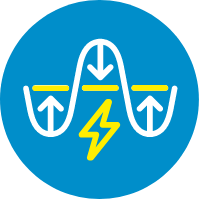 BALANCE SUPPLY & COST
The deal is structured to provide a standard wholesale transaction to the generators in a standard supply transaction to the REP, with Axpo balancing supply and price while mitigating risk for all parties.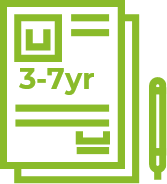 SHORTER TERM, SIMPLE CONTRACT
We work with the REP to structure the retail portion and present a standard retail contract to the customer.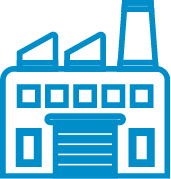 CUSTOMIZED TO MATCH YOUR NEEDS
We ensure the customer's individual load profile is matched with an optimized supply portfolio within budget.
RPD Energy has delivered this solution across multiple ISO regions and has established a leadership position in the market for innovation.
Find Out More